Writings about the 7th.
Here will be collected writings about the 7th Crucis and their campaigns. Submitted fiction is of course, welcome.
To submit fan fic or fan articles about the 7th, email me at this adress and write in the subj line: "7th Crucis Lancers"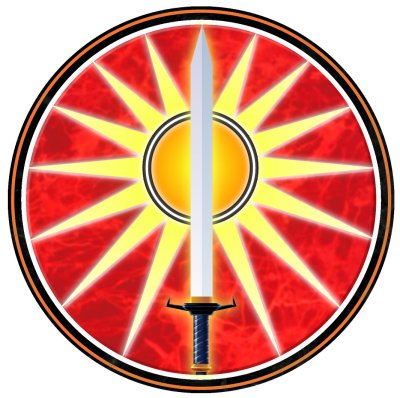 The Davion Sunburst and Sword (Full Color Version)
A full color and subdued version both exsist and are used depending on the regiment, though in the 7th, Mechs and Vehicles tend to use the full color insignia as a means of demonstrating their at times; fanatical loyalty to the Davion family.